About Us
Quali Group, the creator of Cazetora brand, is an office chair manufacturing company founded in 1960. We have been not only planning and developing but also manufacturing our own products consistently in Japan. Because of our high quality and innovative designs, we have built up a considerable reputation as a market leader.
Our fundamental idea is to keep making wonderful products and being faithful to customers' trust. We strive constantly to provide the best products, and we believe our products can help improve people's health and productivity.
Research
We conduct lots of measurements and experiments during product development, including EMG measurement, motion analysis, and body pressure dispersion measurement. Based on this data, we collaborate with universities and constantly aim for better sitting comfort.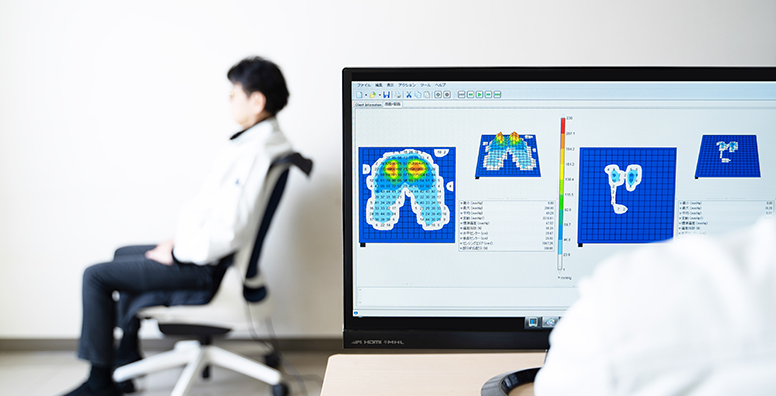 Ergonomics
Our chair designs are based on the latest ergonomic research. We are using human factors, which is from understanding human movements necessary for physiological functions such as breathing and blood flow. And this was the initial starting point of our design philosophy. Our philosophy is aimed at achieving optimal body balance.
It suggests that optimizing the head and neck alignment starting from the pelvic should be supported to balance your body, and it is designed to avoid any interference with movements of your body.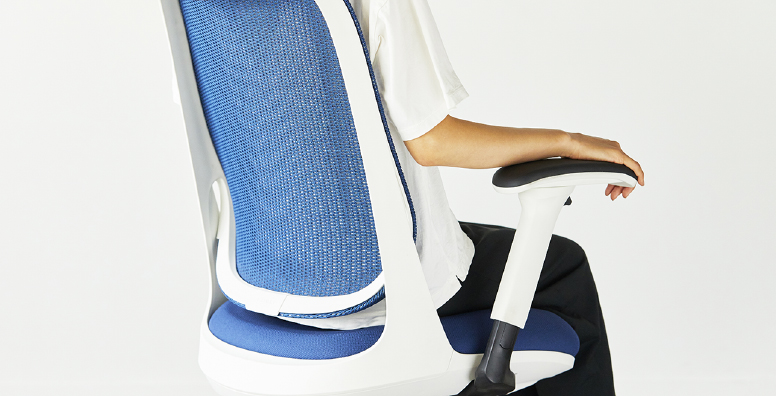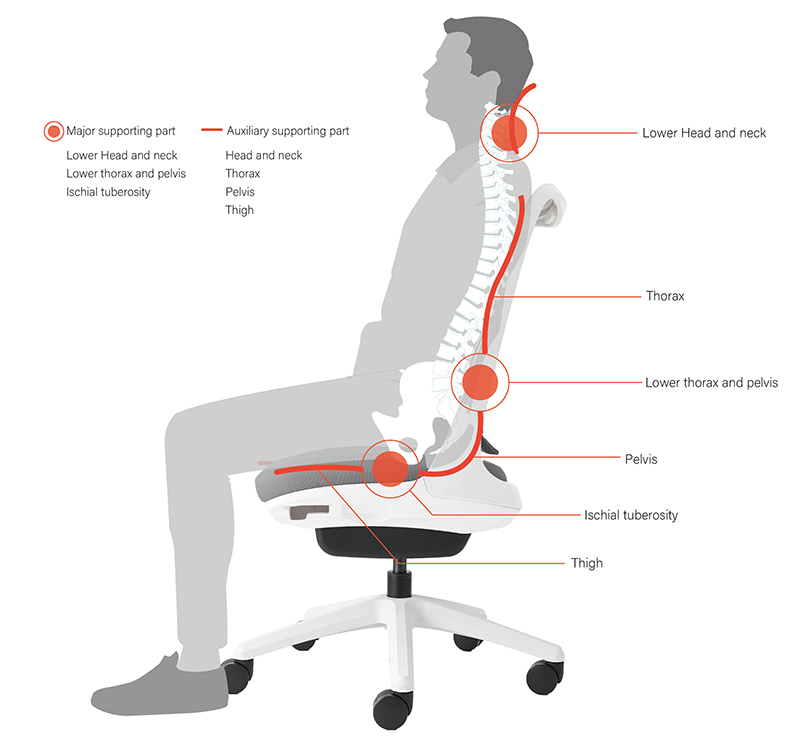 Because our chairs do not restrict your body to stabilize the posture, there is no unnecessary pressure on the body, and wonderfully comfortable sitting is achieved, which does not impair the breath or blood flow.
Production and Quality
We have built the best production base for the manufacture of chairs in Japan. Incorporating quality standards such as ANSI / BIFMA, DIN, etc., we integrate production from product development through manufacturing to packaging and delivery. In 2019, we started operating our in-house mold factory, and we have completed a cooperative system between the resin molding factory and the in-house factory. Shortening the development period, reducing costs and balancing the volume of mass production of factories is a major goal. We are always updating our equipment for a better production system.