Comfort of Rocking Chair
Rocking back and forth brings you a healthy work environment.

feature
Smoothly
CT100 is a task chair with a swing slide mechanism. CT100 adjusts individually to the weight and contour of the body for an extraordinarily comfortable place to ease the body.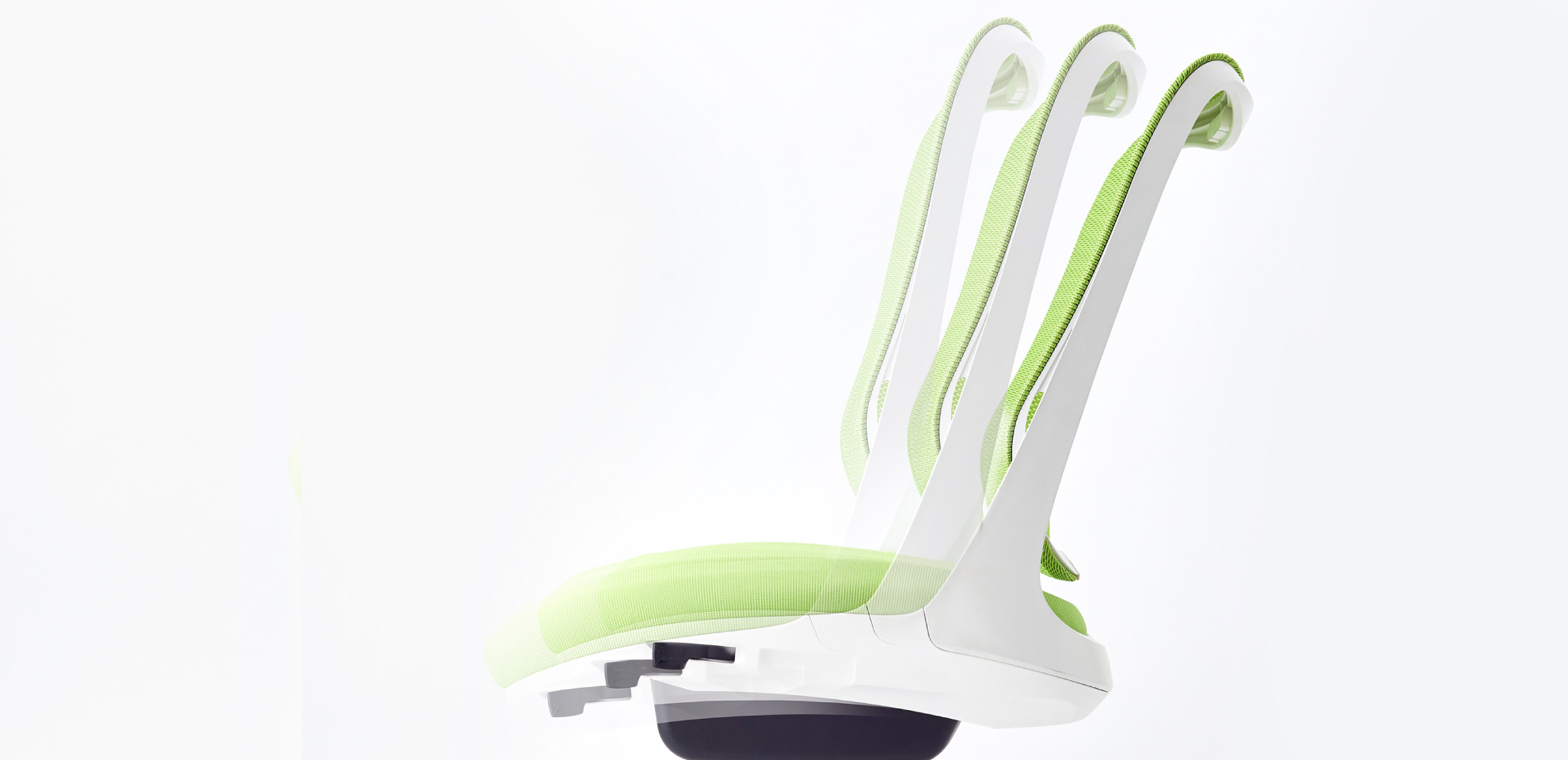 Following Various Postures of Users
The seat tilts forward in the upright position, which prevents pressure in the stomach and rounded shoulders during deskwork.
The seat and backrest naturally support your body while you lean back.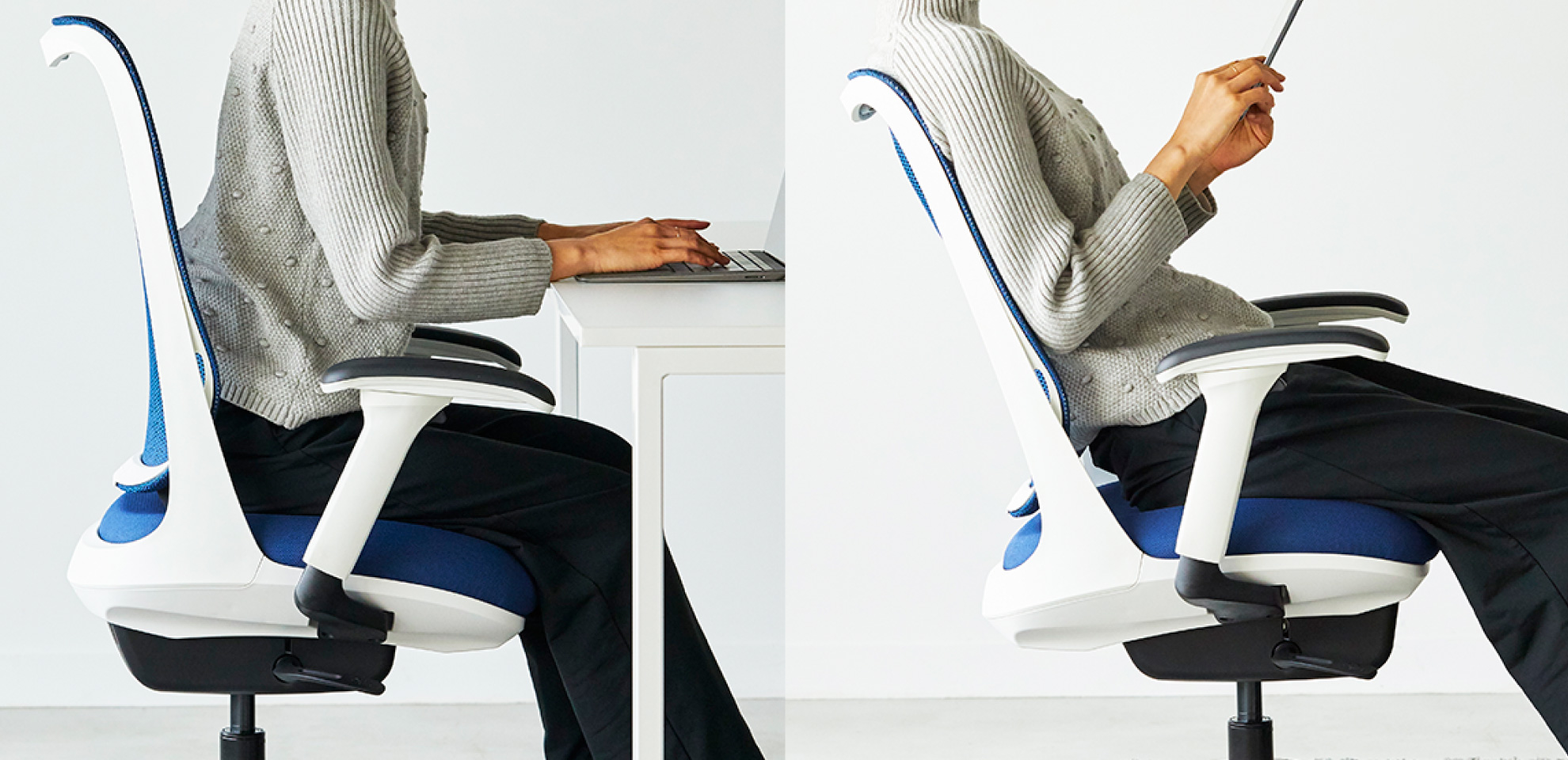 Healthfully
CT100 relieves the strain on the body from sitting for a long period of time. It makes physically and mentally healthy workplace possible.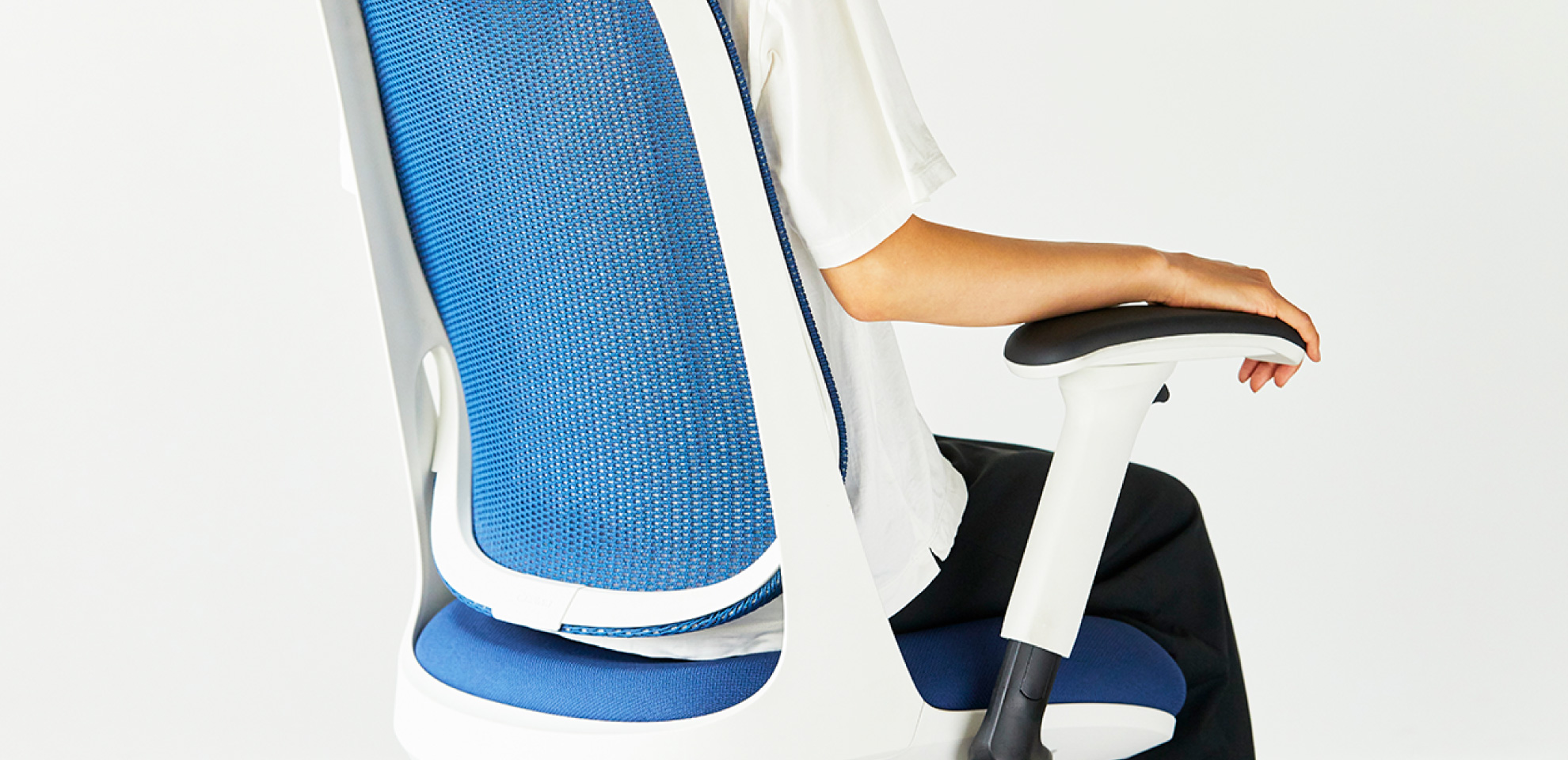 frame color
White

Black
material
Mesh
Cosmic blue

Turquoise blue

Sand beige

Cherry red

Apple green

Black
Mesh
Knit
Light gray

Light blue

Salmon pink

Parchment beige

Moss green

Black
Knit
option
Adjustable armrest

Circle armrest

Armless

Coat hanger

Headrest
size
wide : 640mm
depth : 580mm
height : 935~1025mm
weight : 16.9kg