See you in Chicago! NeoCon 2023
2023.06.07
We can't wait for the next week because…
We are going to join NeoCon2023 as an exhibitor!
NeoCon is one of the most famous and popular furniture fair held in Chicago, the US every June.
Joining NeoCon has been our target to be achieved.
For those who live in the States, or are able to visit Chicago, it would be a great opportunity to know our brand and experience our comfortable and unique seating lineup.
Why don't you come and see us? We would warmly welcome your visit.
To find out more, visit neocon.com!
See you in Chicago!
NeoCon2023
June 12-14, 2023
THe MART, Chicago, IL
Quali Co., Ltd.
booth:7-8034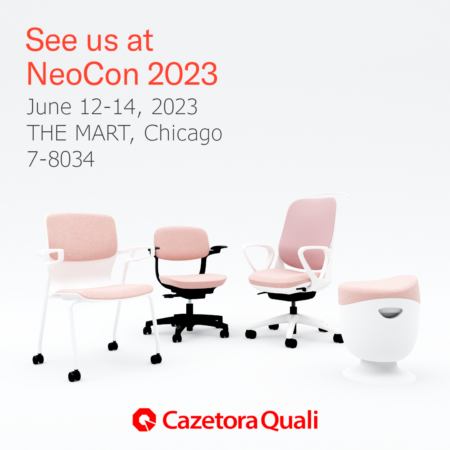 About NeoCon
NeoCon, the world's leading platform and most important event for the commercial interiors industry, returns June 12-14, 2023, at THE MART in Chicago. Since launching in 1969, NeoCon has served as the annual gathering place for the commercial design world's manufacturers, dealers, architects, designers, end-users, design organizations and media. The three-day in-person event showcases game-changing products and services from both leading companies and emerging talent—providing unparalleled access to the latest and most innovative solutions. A robust educational program of keynote presentations and CEU sessions offers world-class expertise and insight about today's most relevant topics as well as the future of commercial design.